The spine pen is a great way of promoting an event, a cause or a brand. This is one of the more elegant, yet funny pen designs that looks different and leaves an impression on the individual's mind. In fact, to imitate the spine even more closely, the unique pen with its intricate design carries the color of the bone. You can gift it to someone, considering it can be custom personalized with a barrel imprint. The 6 inch spine pen is excellent for usage especially in the medical industry, whether it is by doctors or nurses, surgeons or chiropractors, technicians or hospital staff and can also be used to advertise a newly opened clinic, hospital or any other medical center.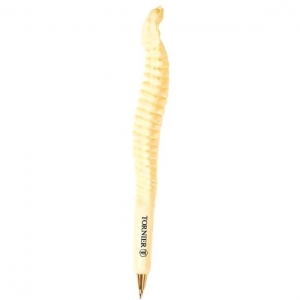 The spine pen is usually about half an inch in diameter and comes with an imprint size that is about 0.75 inches and has a width of about 0.25 inches. The pen is light in weight with 100 of them weighing about 2.8lbs allowing you to order for them in bulk, specially customized or designed to be given away as a gift or for promotion. Interestingly, you can imprint logo art as well on the pen, as long as you provide camera ready art with resolution independent colors on compatible file formats. These novelty spine pens can be ordered for various reasons. They can be used as custom pens in offices especially where there is creativity and art involved, in order to motivate people. There are personalized pens too which can be gifted to promote a particular cause. The pens can also be custom imprinted with images that are provided by those who order for these in bulk.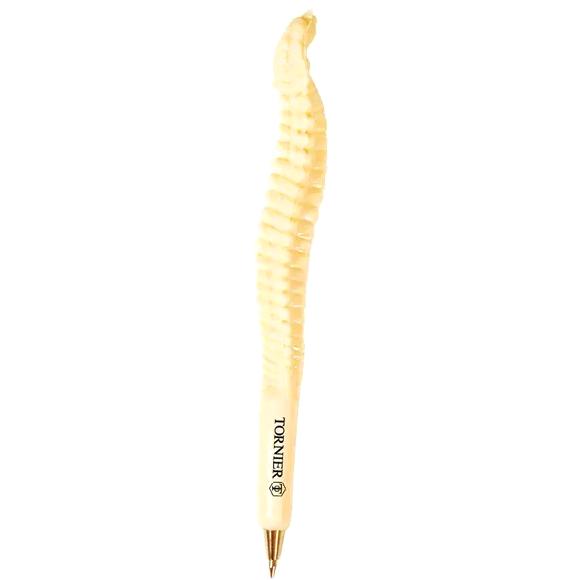 Costing as low as about a dollar, spine pens offer great value especially when used for promotional purposes. When you want to hand out personalized or customized pens, the costs go over the roof. Spine pens always come in handy and given the unique shape and design, it leaves an imprint over the person who receives it. It could find great use in conferences, meetings, discussions, presentations, workshops and sales events where you try to reach out to a target audience implementing every single trick in the book. The unique spine shaped pen stays in the mind of the people who received it. The custom imprinted logos or graphic art can only make that impression last longer. These novelty pens can be ordered in different colors depending upon individual preferences and that adds to the variety which the pens already provide with their designs.